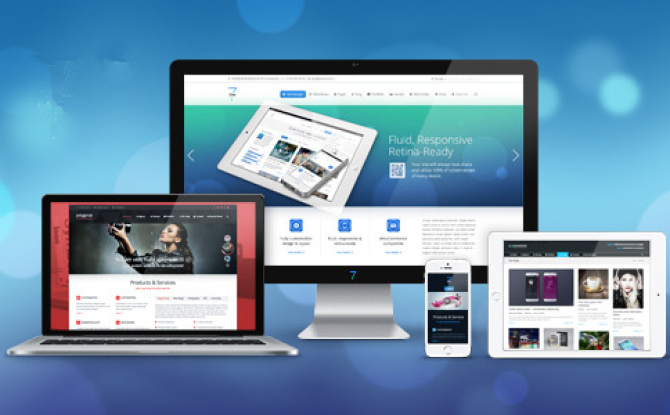 Responsive Web Design Services
Minds Over Media, a Denver web design company, is offers Responsive Web Design services to businesses in the Denver Colorado.
Responsive Web Design – What Is It?
Responsive Web Design provides users with an optimal viewing experience, easy reading, and navigation with a minimum of resizing, panning, and scrolling across the screen. The layout adapts to the viewing environment by using fluid, proportion based grids, flexible images, and CSS3 media queries.
Websites designed with RWD automatically detect the user's screen size and orientation, and whether it's a smartphone, tablet, desktop computer, or other device. The web pages are able to adapt to the screen being viewed on while keeping the functionality, navigation, and aesthetic appealing.
Why Use Responsive Web Design?
Responsive web design solves the problems that come about for displaying websites in an aesthetic and functional manner across all devices – desktop, smartphone, and tablets.  This enables a business to have one website that will work for different devices and screen sizes, and provides their customers with an excellent user experience regardless of device – and will assist acquiring customers, increasing sales, repeat visits, and developing more loyalty.
Other important considerations for using RWD:
Link equity – using the same domain address vs a separate domain so links shared from your mobile browser will count as search link equity to your primary site. Better for search.
Domain protection – a separate mobile site has a different domain so this can dilute the primary domain and organic search traffic, whereas a RWD site uses the same domain and receives mobile search traffic credit.
Adapts to next generation – RWD sites will adapt more easily to future devices without further programming. Less cost for updates.
Contact Us:
Minds Over Media LLC
303-521-6681 (Denver)
303-521-6681 (Boulder)
970-306-7876 (Vail)
866-667-8646 (fax)
Email Us