Denver Website Design
Minds Over Media, a leading Denver website design firm, creates appealing, clean, and effective website designs for your business and brand that is optimized for all devices – desktop computers, laptops, mobile and tablets.
We provide the design services required to promote a business or organization successfully online. To get your website seen, develop branding, and converting visitors into customers, encompasses several factors including web design, responsive design for all devices, SEO, conversion optimization, social media marketing, video, graphics, among other ingredients all working together in harmony.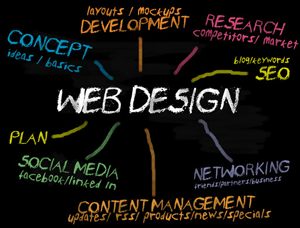 Designing Websites that Convert
Establish a strong web marketing presence quickly and economically. The Denver website design team at Minds Over Media will provide your business with a custom, effective, and affordable website. Our Colorado Web Design company can perform a new web design or website redesign if you have an exisiting website that is ineffective. Promote your business 24/7, 365 days a year with a website by a leading Denver Web Design company. Generate online traffic to your website, resulting in offline traffic to your business with – top Denver website design.
Customers Large and Small
In these challenging economic times, companies large and small are seeking cost-effective and performance oriented ways to market their business online and in mobile platforms to compete most effectively. Minds Over Media's Denver website design pros deliver effective websites – from a small and medium business websites to large corporate database driven websites.
In today's real-time business environment…with a myriad of marketing and advertising options, companies need to stand out from the clutter! That's certainly what Minds Over Media's Denver website design service does for your business – create distinctive work that sets you apart with simplicity, clarity, good clean design, and results!
Why Does Our Business Need a Website?
10 Reasons to Have a Website
Reason #10: Professional image and credibility by having an Internet presence. Today, it's more accepted that a business with a website seems more legitimate. A business without a website and an email address can seem suspect.
Reason #9: Your business is open 24-7.  Your website is working for you 24 hours a day, 365 days a year, essentially free with no labor costs.
Reason #8: Promote your services, products, generate leads.  Customers looking for your product or services can just search on search engines like Google, Yahoo, or Bing. If you don't have a website, you are losing out on those customers.
Reason #7: Marketing ROI.  Marketing on the Internet is much more cost-effective and delivers higher conversion rates than newspaper ads, flyers, door hangers, radio and tv spots.
Reason #6: Targeted marketing.  Marketing on the Internet is targeted like a laser beam unlike traditional media. Customers that are looking for your product or service online will conduct a specific search, and if your web strategy is done correctly, these people will find you.
Reason #5: Data and statistics.  Using analytical tools that are programmed into your website, you can see how many visitors come to your site, where they come from, how they find you, how long hey stay on your site, what pages they visit and more. You know how well your website is working and what marketing methods are driving traffic.
Reason #4: Expand your geographic reach.  By leveraging the Internet, you can reach potential customers not within your immediate geographic area, and acquire new business. If you rely on out of town visitors, they can find you in New York, Chicago, Los Angeles, South Florida, Phoenix, Houston, Dallas, or internationally.
Reason #3: Updates to company, product, and marketing info is easy.  You can change information regarding your business easily, cheaply, and quickly unlike brochures, flyers, and other marketing material.
Reason #2: Customer service and convenience.  Customer service can be improved, and you can reduce customer service costs and time. By having more information available about your product, service, answers to frequent questions, and other info on your website, you enhance your customer service. Customers can visit your website on their schedule – they're not restricted by store hours, driving to your location, or feel any pressure to buy.
Reason #1: A web address is easy to remember, and your customers expect you to have a website in today digital age.  A smartly selected web address tied to your brand is going to be easier to remember than your phone number or street address. This alone will increase potential consumers finding you and giving you the opportunity to convert them into revenue generating customers.
Contact Us:
Minds Over Media LLC
303-521-6681 (tel)
866-667-8646 (fax)
Email Us
Denver Website Design