Responsive Web Design Denver
Websites crafted by Minds Over Media include responsive web design. We are at the forefront of responsive web design in Denver. You can be assured your website will provide a excellent user experience across all devices – smartphones, desktops, and tablets.
What is Responsive Web Design?
Our responsive web designers in Denver are here to get your business up to speed in the latest mobile design and technologies.
Responsive designed websites detect the user's screen size and orientation, whether it's a desktop, mobile phone, tablet, or other device. It allows web pages to adapt to the screen they are on without compromising functionality and aesthetics. Websites designed with Responsive Web Design are viewed the same no matter which device the user is utilizing.
Responsive sites auto respond to any movement the device user makes. The content stays on the screen and the user does not have to scroll left and right to make the information fit on the page.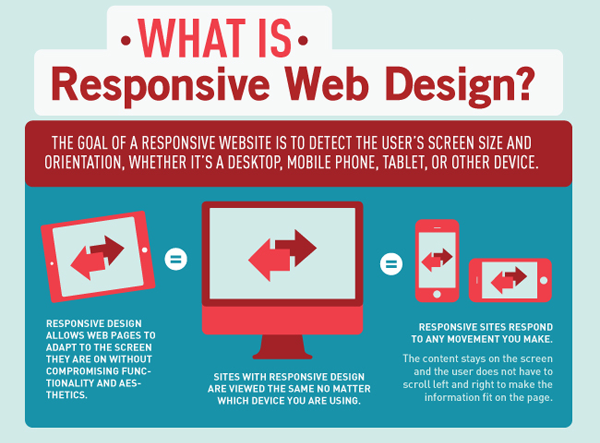 WHY YOU SHOULD USE RESPONSIVE WEB DESIGN
The benefits of responsive web design (RWD) are for the user experience. It has been show that users of smartphones and tablets like the look and aesthetics of a responsive website. RWD provides a seamless cross-device experience, which both users and the search engines such as Google prefer.
The advantages and disadvantages of responsive web design versus a separate mobile site are highlighted the chart below.
Contact Us:
Minds Over Media LLC
303-521-6681 (Denver)
970-306-7876 (Vail)
866-667-8646 (fax)
Email Us