Internet Traffic 2018
According to Cisco, global Internet traffic access sources will be evenly split in 2018. This forecast is according to their annual report – Visual Networking Index – just released. The report predicts the future state of the Internet.
The study says people using desktops and laptops will account for about half of all Internet traffic, while a combination of smartphones, tablets, smart TVs and Internet-connected "things" such as cars, dog collars, cameras and thermostats – will make up the other half.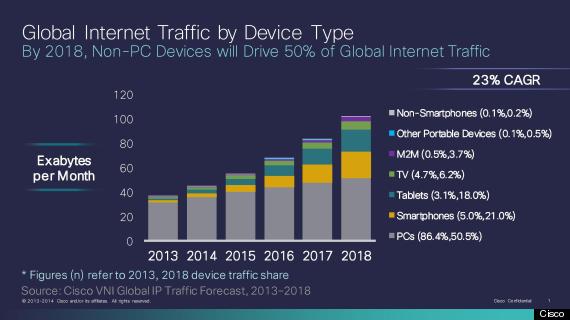 Contact Us:
Minds Over Media LLC
303-521-6681 (tel)
866-667-8646 (fax)
Email Us