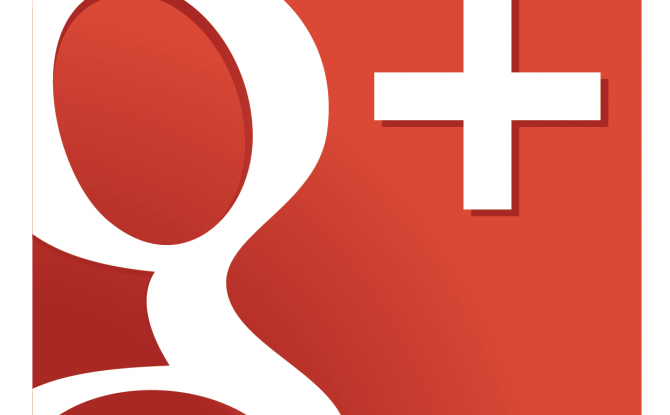 Does Google Plus Influence Search?
Recently, Website Magazine contributor Travis Bliffen had the opportunity to catch up with social media specialist Crystal Childs and discuss how SEO and social can work together more efficiently. Crystal Childs is a former graphic designer turned social media specialist and has been in marketing for more than 14 years. She closely follows social media and its impact on search.
Google Plus is believed by many to impact search ranking even though Google's Matt Cutts said it does not have an impact. If you have been in search marketing for more than a minute, you know what Cutts says is not always black and white. Here is what Crystal had to say about Google + and its SEO impact.
I UNDERSTAND THAT YOU BELIEVE G+ HAS A SIGNIFICANT IMPACT OF SEARCH RANKINGS. WHAT DATA DO YOU HAVE TO PROVE THAT THEORY?
Google+ is treated just like any other website. Its content is indexed by Google and it appears in search results. Links shared on Google+ are crawled and indexed almost immediately. Even better, each post is treated like its own individual blog entry with the first 40 or so characters appearing in what is called the "title tag". This is one of the most important elements of SEO, it's the main preview text describing the individual pages you see in your Google search results. All of this is simply something you don't get with Facebook and Twitter posts.
HAVE YOU CONDUCTED ANY CASE STUDIES WITH G+ AS THE ONLY VARIABLE?
Personally, no. But I make it a duty of mine to stay on top of social media trends by meeting with contacts at Google and visiting such places as Twitter and Facebook. I network with people and other companies around the country learning from their mistakes and sharing with them my own. People say Google runs the world and it's true. They might not have the leading social network today, but if I know them the way I think I do, they will find a way. I'd hate to be the one playing catch-up.
YOU MENTIONED THAT YOU HAVE CONTACTS AT GOOGLE. DO YOU KNOW ANYTHING ABOUT G+ THE REST OF US SHOULD KNOW?
I've had the opportunity to visit some of their offices and what I can say is we're not alone when we say we are frustrated. The folks at Google also get annoyed when things don't work right. Time and time again I've had issues with pages merging and Google Reviews getting deleted. It's a very frustrating process when you work so hard to get reviews! But I can tell you that they truly are working to resolve issues every day… and that their facilities are amazing!
HOW DO YOU FEEL G+ CAN BE BEST USED FOR SEO PURPOSES?
Content. Content. Content. Post often and get those +1's! The more +1's you have, the more Google thinks your content is relevant and the better rankings you will get.
WHAT ARE THE MOST IMPORTANT AREAS TO OPTIMIZE ON YOUR G+ PAGE?
1. Make sure each field is filled out in your businesses G+ profile. Don't leave anything blank, such as "Category", "Maps & Search Photos" etc. The more you add the better. Build up your page!
2. When adding your website under "Contact Info" make sure you copy and paste the whole URL. So, instead of putting in your website as, google.com or even www.google.com copy and paste https://www.google.com/ from your browser.
3. Be as descriptive as you can in the "Introduction" section. Don't copy and paste your business description from your website! Mention where you're located and the surrounding areas that you serve. Think of key words people might use to search for your business, but don't just list them. Be creative and create sentences using these key words. It might sound silly when you're reading it but it is necessary for good SEO.
4. Lastly, update your profile every few months. Check it to see if Google added new features or fields to be filled out. Add new photos etc. Keep it fresh and updated.
WHAT IS THE BIGGEST MISTAKE YOU SEE PEOPLE MAKE ON G+
When people set it and forget it. That's the worst approach to have when it comes to any social site, but most importantly Google+. Many businesses use third party websites to schedule content. This is fine – most of us don't have a choice. However, when scheduling content, don't post the exact same thing to Facebook, Twitter and Google+. Google wants to see original content and they want it often. So, schedule your Facebook and Twitter content, but come up with something different to post on your Google+ page.
IF YOU HAVE TO SHARE ONE PIECE OF SEO ADVICE THAT IS UNIQUE, ACTIONABLE, AND EFFECTIVE, WHAT WOULD YOU TELL PEOPLE TO DO?
Stay active. Be descriptive and use keywords in everything you do. Use links, photos and hashtags in your posts.
But most importantly remember to have fun.
-Crystal Childs
Travis Bliffen is a regular contributor to Website Magazine and he writes our weekly SEO roundup. Travis is the founder of the search marketing company Stellar SEO.